Bored on a rainy day? Here are some suggestions...
1.
Invent an Imaginary Friend
- Always a classic. You can have fun for hours. The only problem is that at the end of the day you are stuck with him/her nagging you and the truth is you only wanted a friend for one day. That's why you have to be sure to kill this imaginary friend when the day is thru. And don't forget to get rid of the body. You don't want your next imaginary friend on the next rainy day to find the corpse.
2.
Arts and Crafts
- Paper-mâché, coloring or making cool things out of construction paper. The only drawback is that these things usually end in a glue eating contest and someone ends up in the ER.
3.
Get yourself banned from as many message boards as possible
- A new twist on the rainy day, we combine technology with deviant behavior. Try to set personal bests and then see if you can beat it on the next rainy day. Ask me for suggestions if you're stuck.
4.
Play dress up
- Another rainy day classic. And if you find yourself enjoying the silky stylings of your sister's/mom's/wife's clothes don't panic. Just tell yourself that you'll only do it on rainy days and the last Friday of every month.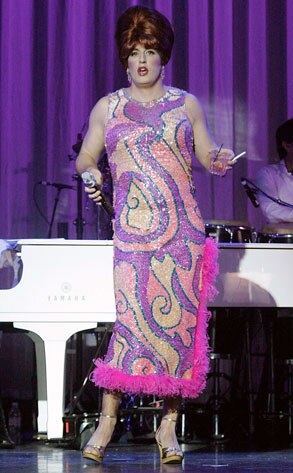 5.
Learn a new card game/brush up on an old one
- You can do it online or with a deck of cards. And if you pick poker and need some tips - just ask Ellis for advice (if you haven't been banned from SC - see task #3).
6.
Play the "Note Game"
- If you aren't familiar, I'll explain. What you basically do is make a bunch of notes out leading someone to find something valuable...like a toy/prize. For example, note #1 says "look under the sofa" where the hunter finds another note saying "look on top of the microwave" until finally they find the toy/prize. If you want to take it up a notch, play with someone who has a medical condition and use their necessary medicine as the "prize". That way, if they don't find the medicine in time, they die.
7.
End of the World Scenario
- What you do here is set all the alarms/timers in your house to go off at a certain time. With all the technology out there today you should be able to find a bunch of things that "go off". Then tell yourself that when those timers go off, the world will end. If you can really convince yourself of such a fate, perhaps one can induce insanity...which would be interesting. Make sure to record what happens when all the timers/alarms go off.
8.
Watch a Porno and follow the plot
- Cuz really, have you ever followed the plot or even finished watching the entire film?
9.
Rearrange your sock drawer
- Do it by color and style. That way, when you hear your dad's voice in your head screaming at you about being a worthless a-hole, you'll have something to point to as an accomplishment.
Worthless? Really dad? Well, what the f-uck do you think of this sock drawer, mother f-ucker?
*
*
*
*
*
*
*